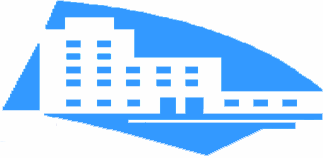 Our News
* The private enterprise "UAR" comes to the international level
* We are looking for dealers in the west, north and east of Ukraine
* Each pack will have a sticker
* Now we can deliver the goods in small lots
* We are among the industry leaders

2010, November 16
The private enterprise "UAR" comes to the international level
Last month foreign business organizations became interested in our company's products. Negotiations were carried out with representatives of such countries as Laos, several African states, and France. Possibly, in the short term the private enterprise "UAR" can begin foreign trade activities and supply its products for export.
2010, January 9
We are looking for dealers in the west, north and east of Ukraine
The private enterprise "UAR" is looking for sales representatives in the western, eastern and northern regions of Ukraine. You have a unique chance to become a dealer of the largest Ukrainian producer of lime paste. We are always open for business offers and we are ready to any forms of co-operation. If you are interested, please call us by the phone: +38(0512) 23-61-11..
2007, January 3
Henceforth on each pack and bag of our products there will be a sticker with the information on the packer, the date of manufacture and the lot number. These are the new requirements of the State Committee for Standardization. Now for any pack and bag with the lime paste it is possible to know, when they were made, and also how many packages there are in each pack. The labels are stuck on all new products of the private enterprise "UAR" since December of 2006.
2006, December 18
Now we can deliver the goods in small lots
Thanks to cooperation of the private enterprise "UAR" with the carrier company "Most Express" now we have a possibility to deliver our goods to any place of Ukraine in small lots - from 800 kg. In this case the goods are stowed into special pallets. Herewith the price for a unit of the products increases starting from 20%. Our clients in the regions of Zhytomyr and Dnipropetrovsk have already appraised convenience of this method of delivery when it is possible to make and receive in the shortest terms a relatively small order of lime paste.
2006, December 15
We are among the industry leaders
The collective of the private enterprise "UAR" has recently learned the good news. By the results of the national business rating the enterprise was included into the number of the nation-wide leaders in the industry "Production of cement, lime, and gypsum". Among the lime manufacturers the private enterprise "UAR" is in the top three of the leading enterprises of Ukraine. We are holding the 1st place in the country by the volumes of production and sale among the producers of namely lime paste.
The rating is based exclusively on the official data of the State Statistics Committee of Ukraine.
Order of products, questions and business proposals by the phone numbers:
+38(0512)56-25-95, 23-61-11, +38(067)515-59-78, e-mail: uar@ukr.net
We will make delivery of our products to you in the shortest terms