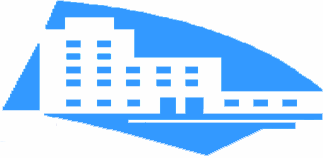 Our Lime is the Best
The lime paste of the private enterprise "UAR" is made from the best raw material in Ukraine which is natural limestone. In comparison with chalky lime our products have a number of advantages.
Firstly, when using it in finishing mortars and whitewashing, it is falling on the walls more firmly and sticking much better, than the lime made with addition of chalk.
Secondly, masonry mortars with addition of lime paste of our manufacture are much stronger and more reliable possessing better properties than if they were with addition of chalky lime.
Thirdly, our unique production technology providing several degrees of filtration ensures exclusive quality of our lime paste.
One of the degrees of filtration which we always use provides removal of unslaked particles.
Presence of unslaked particles in the lime of some other manufacturers, and also "overburning" leads to that the slaking process continues in the ready plaster, and there appear blowings ("popouts"), and the plaster layer is being destroyed. Because of careful removal of unslaked particles our lime paste does not possess such properties.
Making your choice in favor of our goods you choose quality and reliability.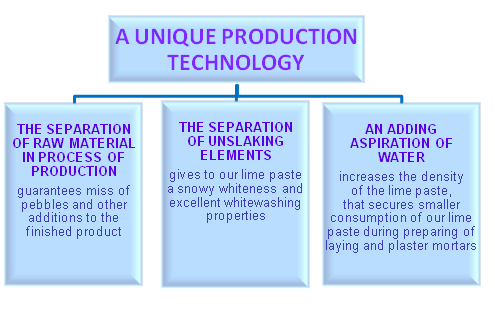 Order of products, questions and business proposals by the phone numbers:
+38(0512)56-25-95, 23-61-11, +38(067)515-59-78, e-mail: uar@ukr.net
We will make delivery of our products to you in the shortest terms