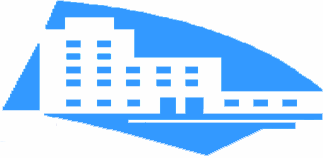 What the slaked lime is good for: our buyers' reviews and our customers' feedback
Customer Reviews
I am not a fan of lime, but I think that there is no better coloring material for the garden. I colored the fence, refreshed the shed and apple-trees, of course. Everything is now beautiful as in a paradise. And when the trees blossom and the grass turns green, it will be even better. I recommend.
Valentine, gardener.
Also, the advantages of lime are that it is possible to paint with the calcareous compounds upon damp surfaces in wet and cold premises.
Vasiliy, builder.
Lime is an affordable and cheap tool. It certainly kills out wood parasites living in the bark of trees.
Leonid, summer resident.
Our Customers' Feedback
The lime paste of the private enterprise "UAR" production is of excellent quality and it is very conveniently packed. We buy basically small packing of 2 kg packets and we are very happy both with the paste quality and convenient group packing. Even for a relatively short period during winter time we managed to sell a decent lot. I wish the manufacturer from Mykolayiv continue in the same manner!
Gennady Vladimirovich, AR Crimea
We buy lime only from the private enterprise "UAR" because our consumers prefer only it, and they do not want to buy other lime.
Yuri Vasilievich, Volyn' region.
The private enterprise "UAR" is our long-term reliable partner. They never let us down with deliveries. Their lime quality is always at a high level, and it is considered the best in Ukraine.
Yuri Yurievich, Kherson region
Order of products, questions and business proposals by the phone numbers:
+38(0512)56-25-95, 23-61-11, +38(067)515-59-78, e-mail: uar@ukr.net
We will make delivery of our products to you in the shortest terms